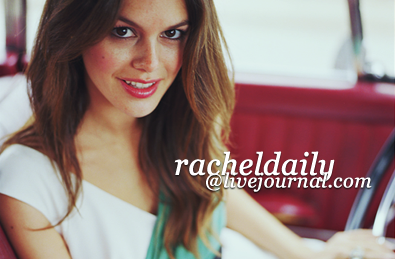 Welcome all Rachel Bilson fans!
I'm Lauren - the webmaster at www.rachelbilsonweb.com and the mod of
racheldaily
Hopefully this community becomes more active & awesome [:
RULES;;
- If posting news don't forget to include a link to the source.
- When posting graphics put no more then 3 icons outside of a cut
- Post large pictures/graphics inside an lj cut and dont hotlink!
- Please
tag
your entries.
- Feel free to post as much relevant rachel bilson news and pictures as you want!
You must JOIN to see posts!
Tunes.: Simple - Katy Perry